Cellular Networks and Molecular Therapeutic Targets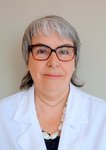 Soddu Silvia
Cellular Networks and Molecular Therapeutic Targets
Tel. 065266 2492
(E-mail)
Curriculum Vitae
RESEARCH PROJECTS
Cellular networks and new therapeutic targets are key areas for innovation in the field of cancer therapy. The potential targeted pathways for personalized cancer therapies consist in oncogenic signals and the events generated by biochemical and/or genetic alterations that characterize cancer cells. The mission of our Unit is to develop and sustain sound expertise in these areas by strategically linking them to understanding the hierarchy of therapeutic targets and the molecular mechanisms underpinning the pharmacological action of innovative as well as repositioned drugs to be employed in cancer therapy. This Unit has a dual function. On one hand, it aids researchers and clinicians to plan preclinical and clinical research activities, as well as to conduct, stimulate and support research programs integrated into innovative investigator-driven clinical trials. On the other hand, it assists other researchers who aim to discover and plan to develop novel biomarkers and therapeutic agents.
Particular attention is dedicated to:
• overcome drug resistance in cancer by hypothesis-driven approaches and computational drug repositioning toward targeted therapies;
• study the mitosis-associated activities of DNA damage response factors (i.e., p53, HIPK2, ATM) and their contribution to chromosomal instability (CIN).
Staff
Falcioni Rita
PhD Staff scientist
Phone (+39) 06 5266 2535
(E-mail)
Curriculum Vitae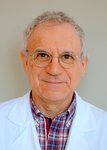 Paggi Marco Giorgio
MD, PhD Staff scientist
Phone (+39) 06 5266 2550
(E-mail)
Curriculum Vitae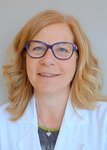 Verdina Alessandra
PhD Staff scientist
Phone (+39) 06 5266 2604
(E-mail)
Curriculum Vitae

D'Orazi Gabriella
MD, PhD Professor in agreement with University G. D'Annunzio
Phone (+39) 06 5266 2492
(E-mail)
Curriculum Vitae

Abruzzese Claudia
PhD Senior post-doc
Phone (+39) 06 5266 2564
(E-mail)
Curriculum Vitae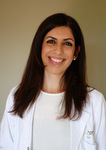 Bon Giulia
PhD Senior post-doc
Phone (+39) 06 5266 5009
(E-mail)
Curriculum Vitae

Di Rocco Giuliana
PhD Senior post-doc
Phone (+39) 06 5266 2604
(E-mail)
Curriculum Vitae

Matteoni Silvia
PhD Senior post-doc
Phone (+39) 06 5266 2408
(E-mail)
Curriculum Vitae

Garufi Alessia
PhD Post-doc
Phone (+39) 06 5266 5010
(E-mail)
Curriculum Vitae

Loria Rossella
PhD Post-doc
Phone (+39 ) 06 5266 5009
(E-mail)
Curriculum Vitae

Di Segni Micol
PhD Student
Phone (+39) 06 5266 5010
(E-mail)
Curriculum Vitae

Virdia Ilaria
PhD Student
Phone (+39) 06 5266 5010
(E-mail)
Curriculum Vitae

Persico Michele
MD Student
Phone (+39) 06 5266 2564
(E-mail)
Curriculum Vitae

Gentileschi Maria Pia
Technician
Phone (+39) 06 5266 2559
(E-mail)
Curriculum Vitae
Publications
Look up the names of the individual specialists on PubMed for scientific publications